STORAGE NEEDS IN WESTPORT, CT
Secure and Convenient Storage Solutions in Westport, CT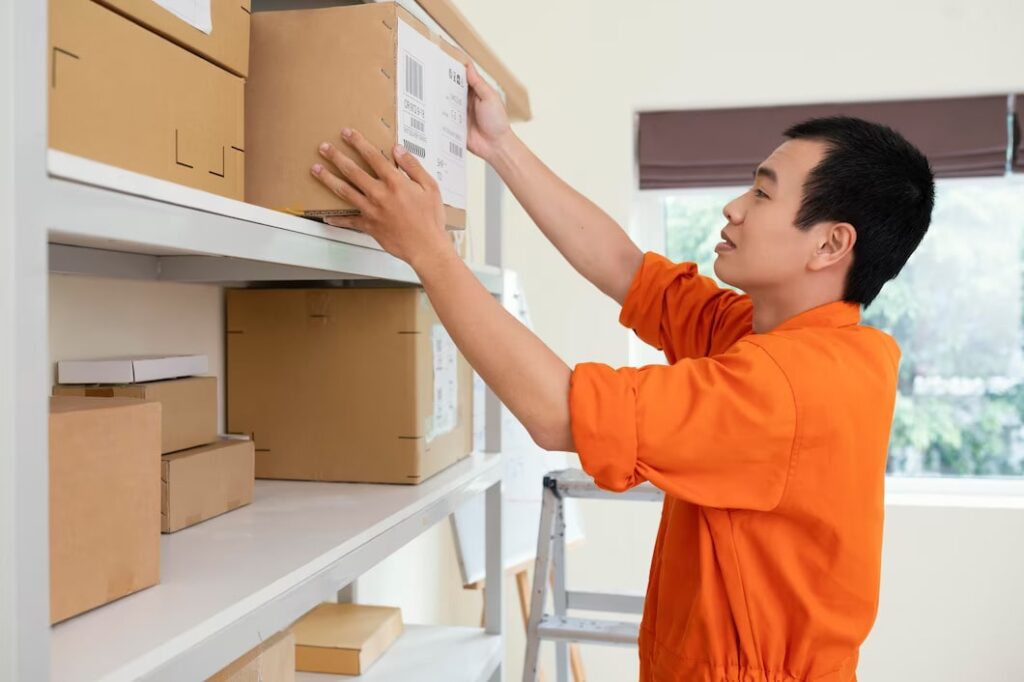 Moving comes with many changes, but it can be manageable. Westport Moving and Storage Company makes it easier by providing secure and convenient storage solutions to fit your moving needs. We offer a range of options for both household and commercial storage and records management services for those looking for extended security features. In addition, we are committed to making the moving process stress-free by providing quality customer service.
Fill out the form below and we will get back with you as soon as possible.
Are you moving out of your home or need to store items while away? Westport Moving and Storage Company makes it easy. We offer household storage options that are secure and climate-controlled, designed to meet all of your needs. Our moving and storage companies in Westport, CT, provide you with a secure way of storing household items that keeps them safe from any potential damage.
Our moving and storage companies in Westport, CT, also provide commercial storage solutions for businesses. Moving an entire office can be challenging, but we make it easier by providing secure storage solutions. We are equipped to handle large and small moving jobs and offer climate-controlled commercial storage options with added security features to protect your business items.
Records Management Services
Westport Moving and Storage Company provides records management services if you need additional security while moving your records. Our moving and storage companies in Westport, CT, offer securely monitored storage solutions that provide an extra layer of security while protecting your valuable documents. In addition, we make sure all files are safely stored and easily accessible when needed.
What Makes A Good Storage Solution Unit in Westport, CT?
An exemplary storage solution unit should have several key features to ensure the safety and protection of your belongings. Some of the most essential features to look for in a storage unit include the following: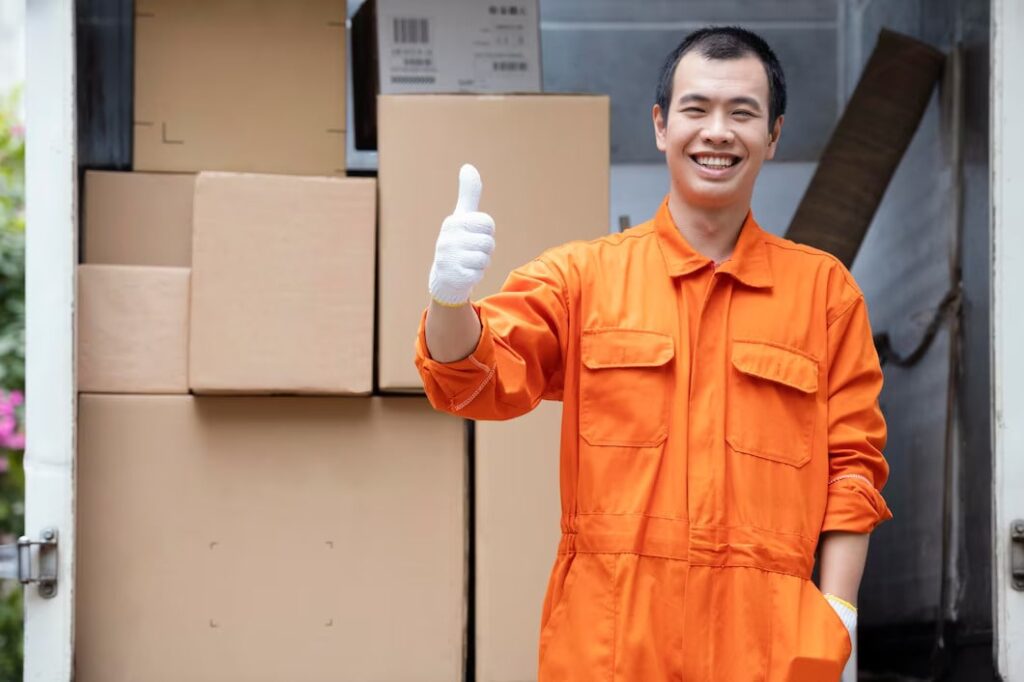 Advanced security measures
Moving and storage companies in Westport, CT, must implement advanced security measures to protect their customers' possessions. Whether the items are of a personal or commercial nature, security should be top-of-mind for any moving storage solution unit. Protecting these items with 24/7 surveillance and reinforced locks to deter criminals is just one layer of protection.
Advancements in technology offer an even greater level of assurance. For instance, AI monitoring technology can detect suspicious activity, Wi-Fi access permission can help track who has accessed the area and maintain protocols, and RFID tags can keep individual items accounted for – all providing peace of mind that one's valuable property is being safeguarded.
Climate-controlled environment
Customers looking for moving and storage companies in Westport, CT, should research their options carefully to ensure their items are kept safe and secure. A storage solution unit that offers a climate-controlled environment is an excellent choice as it provides an optimal temperature level to keep sensitive items from being damaged by environmental changes. This type of environment also helps to protect stored items from exposure to dust, pests, and excess humidity that could degrade quality over time. In addition, with the assistance of advanced technology, these temperature-controlled storage solutions have become more accessible, allowing people in the area more straightforward access to peace of mind and assurance that their belongings will remain undamaged during the moving process.
Keeping a storage solution unit clean is especially important for moving and storage companies in Westport, CT. A clean unit makes for a more positive moving experience for clients and helps maintain long-term safety and optimal organization of stored items. Pests and other environmental factors can quickly accumulate from unchecked dirt, dust, or moisture, ultimately affecting the quality of the property being stored in the long run. Furthermore, being proactive in removing cobwebs or insects regularly allows moving and storage companies to anticipate any damage that may have occurred due to an unwanted pest infestation. With proactive prevention, moving and storage companies in Westport, CT, can ensure their customers' possessions remain safe throughout their moving journey.
Easy access to items being stored is another critical feature moving and storage companies in Westport, CT, should provide. Customers should be able to easily access their belongings during the moving process and after completion. Companies that offer accessible moving and storage services make moving a much more pleasant experience by allowing clients to quickly get what they need and move on to the next task. Accessibility also helps moving and storage companies in Westport, CT, ensure their clients' moving experience is stress-free while keeping their items safe and sound.
Flexibility and Personalization
When moving and storage companies in Westport, CT, offer personalized moving solutions, customers can customize their moving process based on their specific needs. Specialized services such as packing and unpacking supplies are an excellent way for moving and storage companies to provide valuable support during a relocation. Plus, flexible moving options like short-term storage solutions, moving insurance, and long-distance moving services can help customers save money while ensuring their items are secure.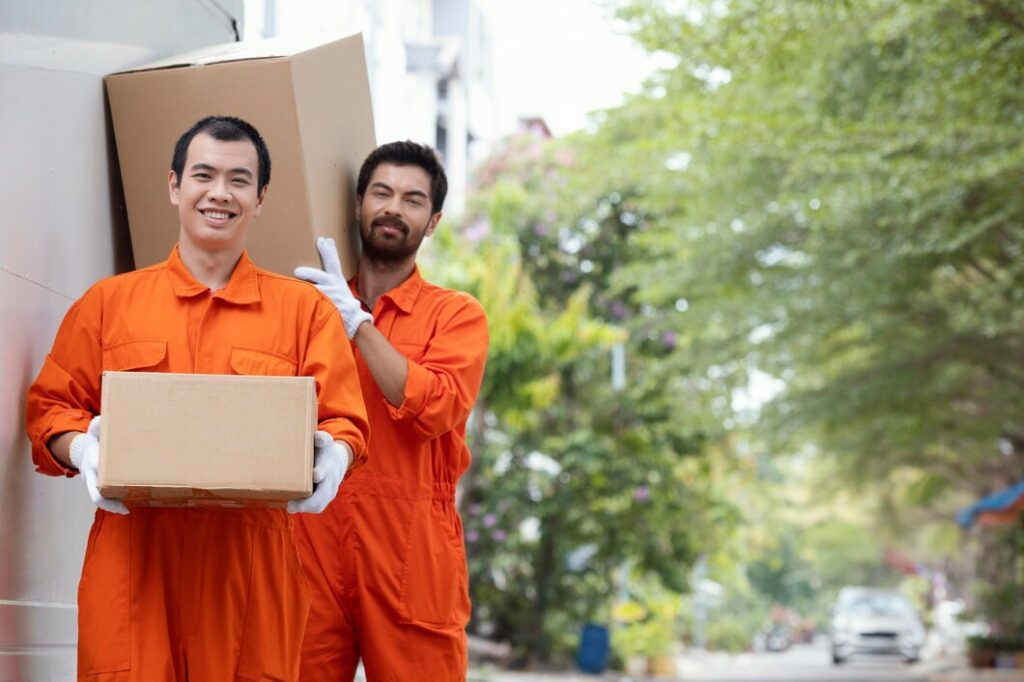 Why Choose Us for Your Moving and Storage Solutions?
Westport Moving and Storage is a moving and storage company in Westport, CT, providing its clients the highest quality moving and storage services. With climate-controlled environments, clean and accessible units, customizable moving solutions, and moving insurance, we make moving an easy and stress-free experience. In addition, our experienced professionals provide top-notch customer service to ensure that all of your moving needs are met with convenience and efficiency.
Whether you need short-term storage solutions, packing services, or long-distance moving assistance – Westport Moving and Storage is here to help! Contact us today for more information!